REVAMPING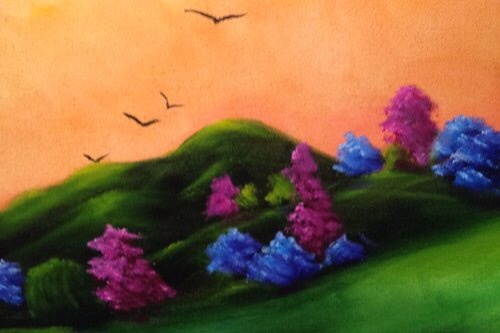 Art is never permanent…so even some of my "finished" paintings sometimes aquire new life.
This is an older landscape I painted, that needs some fresh air and paint.
It's 24″ x 48″, oils on canvas – quite a large piece.
BEFORE:
I am adding more trees with color, more texture on the tree, and will be changing the sky to something happier…
CURRENTLY:
The also needs to be some meadow happening…
As always, comments and shares are appreciated!