Sheep Incognito Return to Anderson, SC for Holly Jolly Holiday Fair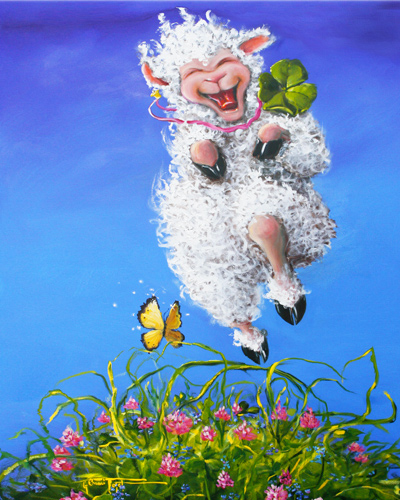 Sheep Incognito Return to Anderson, SC for Holly Jolly Holiday Fair
Join us this weekend at the Anderson, SC Civic Center for some beautiful sheep art by one of Anderson's most well-known artists, at the premier holiday market in town
This weekend, the internationally collected, award winning "Sheep Incognito" flock of paintings, prints, and sheepishness by Anderson resident Conni Togel returns home to join the group of outstanding vendors for the annual "Holly Jolly Holiday Fair" at the Anderson Civic Center.
Anderson is 45 minutes from Greenville, SC (number #6 on the list of "Fastest Growing Cities in the USA"), home to BMW  USA, Michelin, USA; 20 minutes to Clemson University; 2 hours to Atlanta, GA; 10 minutes to Lake Hartwell; 1 1/2 hours to the Blue Ridge Parkway; 2 hours to Asheville, NC.
This is where the Sheep Incognito Studio has been located since 2005.
This weekend November 17-19, 2017, artists and crafters from the Southeast gather for the annual Holly Jolly Holiday Fair at the Anderson Civic center for a holiday market filled with great gift ideas, holiday ch
eer, and of course, some sheepish humor in Conni's paintings and prints.
Times:
Friday, November 17, 2017:  VIP Night Opening 5 pm – 9pm
Saturday, November 18, 2017: 10 am-6pm
Sunday, November 19, 2017: 1pm – 5 pm
Tickets are available here: https://www.hollyjollyholidayfair.com/tickets